Oak Ridge Martial Arts Academy
"The finest in martial arts training."


Our Mission
To empower individuals of all ages in our community in becoming more confident, healthy, persons of good character and contributing members of society, through high quality martial arts instruction, consisting of training in self-defense, health, fitness, and life skills.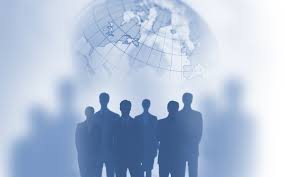 Testimonials
Selective Insurance contest:
"Why is your small business a big deal?"
Oak Ridge Martial Arts Academy was voted into the final top ten and moved on to the finals. Although we did not place, it was an exciting two weeks of voting with nearly 2500 votes and ranking 4th place in the preliminary round. Thank you to all who voted and continue to support us!!
Matt & Kat
What our parents and students are saying:
My son is very excited to go to karate every time. Sensei Matt is wonderful with the kids. I would highly recommend Oak Ridge Martial Arts to anyone who might be interested....
Lorri B.
I can not say enough GREAT things about Oak Ridge Martial Arts Academy!! Sensei Matt is wonderful with the kids and my girls really strive to behave better at home since starting...
Carrie M.
Olivia is so excited about your class and working with you. We already see an improvement in her mood and behavior on Monday's after she sees you. Thank you so much.
Lauren J
This program is great for our daughter who is an only child. As a parent, its been wonderful to see her confidence grow physically and emotionally, just in the first month alone! You run a well organized, student-centered, courteous and professional program.
Karen S
A HUGE PRESENCE IN OUR COMMUNITY
Oak Ridge Martial Arts has been reaching out into our community since we have opened in 2002. Sensei Matt continues to present to children and adults. Topics and groups such as: Woman's Self Defense, Bully Busting, Mastering your Focus, First Responder Self Defense, Senior's Wise Owl Awareness, Jr. Police Academy, Safety Town, Daisy Troop Field Trips, JTHS Senior Girls Pre-Prom Self Defense, as well as all scout groups and at our local elementary schools.
We would be honored to host a presentation for your organization.